A Powerful True Story of Unshakeable Hope and Triumph Over Adversity
Sharing an extraordinary journey of resilience and love through overwhelming hardship, Standing up after Saigon: The Triumphant Story of Hope, Determination, and Reinvention is the memoir of Thuhang Tran as told by author Sharon Orlopp.
Contracting polio at age two and falling victim to the oppressive regime that overtook Saigon after its fall in the Vietnam War, Thuhang has led anything but an easy, ordinary life. Her father, Chinh, was lost to Thuhang and her family in the evacuations from Saigon, and for fifteen long years they remained separated—but desperate to reunite. Standing Up After Saigon explores a family struggling for reunion and tells the story of a young woman growing up without the ability to walk, determined to live life to the fullest. Thuhang has remained hopeful and resilient through all the seemingly impossible hurdles she's faced and lives today to inspire those around her to find strength through perseverance.
Orlopp documented decades in the lives of Thuhang and Chinh to capture their incredible tale of triumph over adversity. The book recounts how Thuhang's parents and siblings cared for her, their efforts to enable her to walk again, and the generational courage that ultimately led to their reunion. In this inspirational biography, Orlopp gives life to the voice of the underserved and presents the deeper message of awareness for a specific segment of the population that few have had the opportunity to hear. With a scarcity of personal, civilian memoirs from Vietnam at this time, this story provides a unique window into a particular era in history.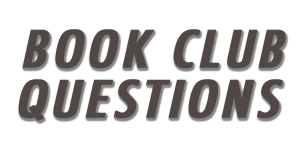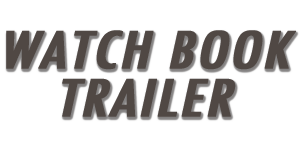 What People Are Saying ...
"Both a solemn reminder and inspiring account of humanity and perseverance, Thuhang's story reminds us of our innate human ability to dream, hope, and do whatever it takes to flourish."
— Kevin Turner | Retired COO, Microsoft
"This is a book of hope for peace, using our daily struggles to make us stronger."
— Rollin Ford | Retired EVP and CAO, Walmart
"A must-read."
— Dr. Mohammad Bhuiyan | US Congressional Candidate; Professor of Entrepreneurship, Tuskegee University
"Sharon Orlopp and Thuhang Tran have written what will soon be an international classic."
— Nell Merlino | Creator, Take Our Daughters to Work Day; author, activist, speaker, and consultant focused on empowering girls and women
"This is a rare resource for readers interested in a story of resilience and personal courage and for readers who want to understand more about Vietnam and America's shared history."
— Claudia Kennedy | First female three-star general in the US Army, retired in 2000 after thirty-one years of military service; author, Generally Speaking